Blue Energy Ltd. (BEL) registered in Nepal in 2007, is a fully owned subsidiary of Saraf Group. BEL has embarked upon hydropower business in Nepal and currently developing three projects as mentioned below:
 BEL has taken licenses for Super Trishuli Hydro Project of 100 MW
• BEL in association with ICTC group is developing two projects;
• Solu HEP of 23.5MW & Sisa Khola of 2.8 MW
• Solu HE Project, likely to be commissioned by March 2019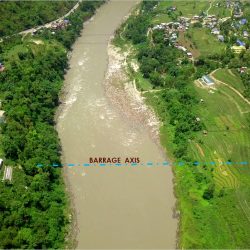 STHPP is a very project, comprises of a Barrage 182.6m length between abutments, 24.5m high with surface powerhouse at the toe of the barrage.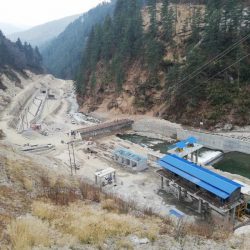 23.5 MW, RoR, 5.5m high, 26m weir, side intake, surface de-silting basin, water conveyance pipe of 3.6km length, inclined steel surge tank, surface penstock & powerhouse.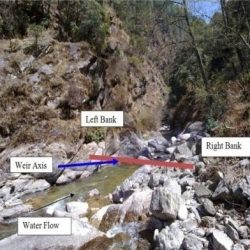 2.8 MW, RoR, comprises of 4m high, 6m weir, intake, surface desilting basin, water conveyance pipe 1.3km, surface penstock& surface powerhouse.